"The best way to not feel hopeless is to get up and do something. Don't wait for good things to happen to you. If you go out and make some good things happen, you will fill the world with hope, you will fill yourself with hope." ― Barack Obama
This year, we thank all the first responders and essential workers!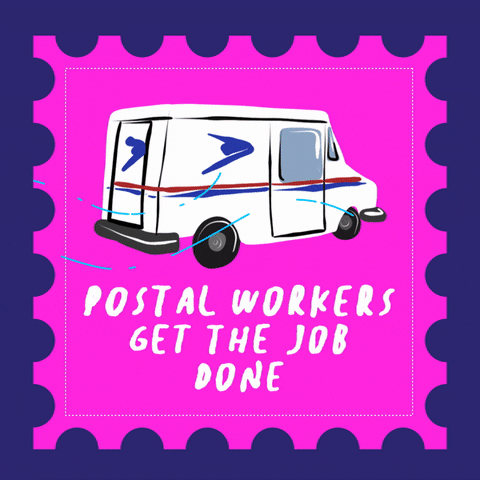 … and during challenging times
While gift giving etiquette may be obvious in some instances, it can get less clear when considering gifts for people outside of your friends and family. And this year is even more challenging, with social distancing and travel restrictions.
To help adjust for gift giving during the Pandemic, we updated our guide of suggested gifts and tips for the people in our lives that help us keep our families, homes and businesses on track and get through each day as we move forward throughout the year.
In many cases, the services these people provide ensure we can work, have clean homes and stay fit, including caregivers, delivery, home maintenance, and personal care services.
For some, you can't tip but you can still make them feel appreciated
This year, the list of people to thank includes first responders and health care workers. Like many houses we see, you can display a sign with a red heart as a way of saying thank you. You can send letters of thanks directly to a local hospital, fire station or police department.
You can send a meal or buy coffee. This may mean having a local restaurant deliver a pizza, which helps the restaurant as well as thanking the fire or police station or emergency room. Or you can pay for a local coffee shop to treat workers who stop in.
Check for any online bulletin board in your town, both to post a thank you note and to see if there are other ways to acknowledge your local first responders. And be sure to observe local rules on social distancing, for your safety and theirs.
"Neither snow nor rain…"
Despite the weather, terrain or traffic, your mail carriers, FedEx, UPS and Amazon drivers deliver your mail and packages every day and ensure that your online purchases arrive on time and in good condition. These delivery workers have carried an increased burden this year.
Let those who make those deliveries know you're grateful.  Some people have left gift baskets on their porches to say thanks (a video of one Amazon driver dancing with joy went viral). 
In deciding what and how much to give, consider the particular company's gift giving restrictions:
1. Mail carriers – are prohibited from receiving cash gifts and gifts of more than $20;
2. FedEx – employees may accept gifts under $75, though no cash or gift cards;
3. UPS – workers are allowed to accept tips, but UPS discourages the practice;
4. Newspaper delivery – $10-$30 is standard; and
5. Amazon driver – we suggest the same as for newspaper delivery.
Caregivers (for kids, parents and pets, too!)
Many who are working from home in 2020 may not have had access to caregivers. Those that have may be especially thankful. These caregivers for your children, parents and pets can be lifesavers.
They provide care, education, exercise, and attention to those you care about most. This is the time of year to let them know how thankful you are for all that they do. The amount of service they provide and the arrangement you have with them can dictate the appropriate gift level:
1. Nanny/au pair – a week's salary and a small gift;
2. Daycare teachers – a $25-$70 gift;
3. Home healthcare worker – a week to a month's salary;
4. Teacher – a small gift and a handmade card from your child – if your child is not remote learning. In that case, you may have to arrange delivery;
5. Dog walker – depending on your walker's schedule, you may want to gift a day's pay or a full week's pay; and
6. Dog groomer – half the cost to the full amount for the service.
If you contract any of these services through an agency, you may want to contact the agency to find out if they have a gift-giving policy in effect. If the agency prohibits gifts, consider alternatives like making a donation to the agency or sending in homemade cookies to the office. Or sneak a Starbucks card into their stocking …
Home Maintenance
Whether you live in a single-family home or a large apartment building, it's likely there is someone who services your home or property in some way.
1. Trash and recycling collectors – $10-$30, which you may want to mail directly to the collection company if you can't safely leave for the collectors;
2. Doorman – $25-$100, depending on their limited or expanded role this year;
3. Regular cleaning person – the cost of one visit;
4. Landscapers/gardeners – $20-$50 per person or if you have just one person doing the work, the cost of one visit;
5. Parking garage attendant – $10-$50; and
6. Building's handyman, superintendent and custodian – $20-$100.
If you have someone who always goes the extra mile, such as a handyman who's prompt and efficient or a doorman who is quick to carry heavy packages for you, then a larger tip may be warranted.
Personal Services
It's hard work keeping you fit, perfectly coiffed and beautiful, but recognizing the efforts of those who do is easy and may also buy you scheduling flexibility when you really need it – especially in a year of Zoom calls, masks and other restrictions.  In deciding whether to tip and how much, consider this:
1. Hairdresser/manicurist – if you're a frequent visitor, tip the cost of one visit. If you're a less frequent customer, then $20. However, if you tip generously through the year, you do not need to give an extra tip at the end of the year;
2. Personal trainer – up to the cost of one visit;
3. Massage therapist – also cost of one visit; and
4. Golf or tennis instructor or sax teacher – a thoughtful gift.
If you're unable to tip or give a gift, a thoughtful thank you note will acknowledge the good work these people do for you throughout the year. Another effective gesture of gratitude is to send a thank you note to the supervisors of the people who provide you with great service throughout the year, letting them know how impressed you are with the service you receive.
Good feedback is appreciated by both the supervisor – as well as the people who are helping you out.
If you have any more ideas, let us know!
Be safe and stay well!